Innolites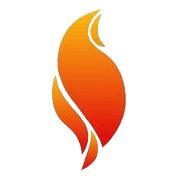 Our candles are crafted from real wax, just like a real candle. You want your candlelight to look and feel real – forget the flame, but keep everything else the same. Our candles use patented, flame effect technology which provides an elegant, safe, convenient and green alternative to open flames. Our candles create a warm, realistic glow that is indistinguishable in appearance to flame.
Real wax, lifelike flickering. Innolites candles are authentic in all but fire and flame. If you are looking for the most authentic imitation candle on the market then look no further than the Innolites Flameless Flickering LED Wax Candles.
Identical to traditional pillar candles are made of real wax and provide a beautiful accessory element to any interior decor. Our candles won't leave soot marks on the wall or drip hot wax, anywhere. Our candles are safe to handle as there is no chance of burning yourself. Innolites candles provide the cosy atmosphere and ambience of real candles without the perils of a burning naked flame.
Innolites Products
Loading